Many Glacier Lodge
June 30 - Day 3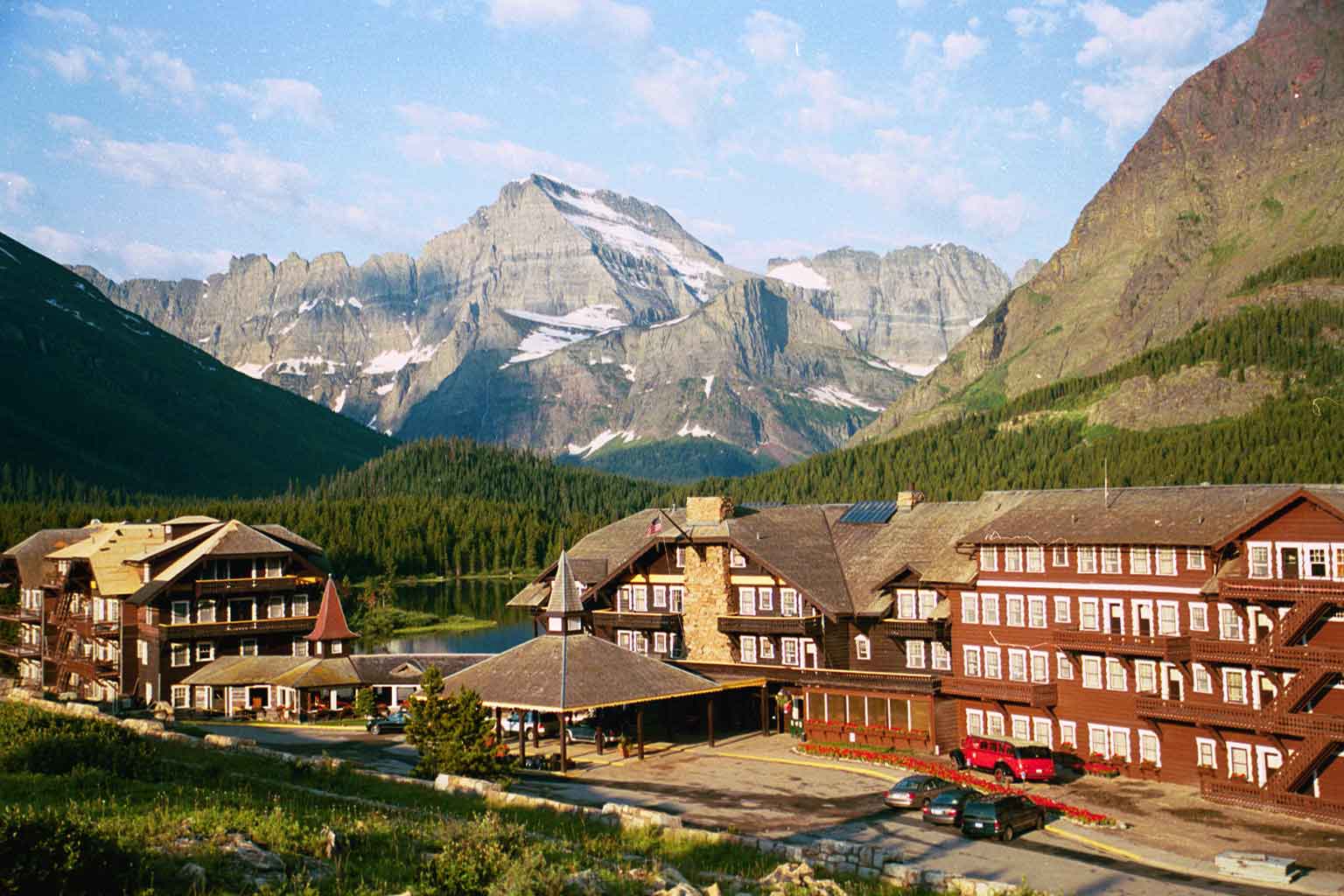 THE LODGE TOUR!
Awake at 7am again. Wanted to get sunrise photos of the lodge and mountains. A little late but everything worked out ok. Many Glacier Hotel is the largest lodge in the park with 215 rooms - restaurant, snack bar, lounge, nightly entertainment, gift shop, and boat and horseback tours. Open June to September.
Click on thumbnails for larger view:

Morning on Swiftcurrent Lake.



Bicycles ready for today's tours await riders in Many Glacier parking lot.



Horses being readied for trailrides. The horses are moved to area behind the parking lot every morning.


Couple kayaking on Swiftcurrent Lake. Rental kayaks and canoes are available at the lodge.



On the road to Apikuni Falls. The trailhead is a mile from the lodge - the falls 1 3/4 miles from the trailhead.



This nice little fall is at the Many Glacier Hotel entrance.



Red Bus tour from Many Glacier to Logan Pass. Highly recommended!



Snowmelt cascade just above the Weeping Wall.



Weeping Wall viewpoint.



Water from snowmelt above finds it way through the rocks and seeps out on the road.



A small herd of Bighorn Sheep was sited just before the bus reached Logan Pass.



Mostly rams (all?) they continued grazing as the excited tourists caused a major traffic jam.



One of the most picturesque spots is the view west from an overlook across St. Mary Lake to Wild Goose Island in the foreground and the peaks and glaciers at the west end of the lake.



From Wild Goose Island overlook as we prepared to head back to Many Glacier.


Please sign the Guestbook. If you have any questions, comments, observations, I would love to hear from you. Email me: backpackingtexan@yahoo.com


Back to Day 2. Ahead to Day 4 . Return to Homepage.



View My Guestbook
Sign My Guestbook