Red Rock Canyon and Hike to Blakiston Falls
July 3 - Day 6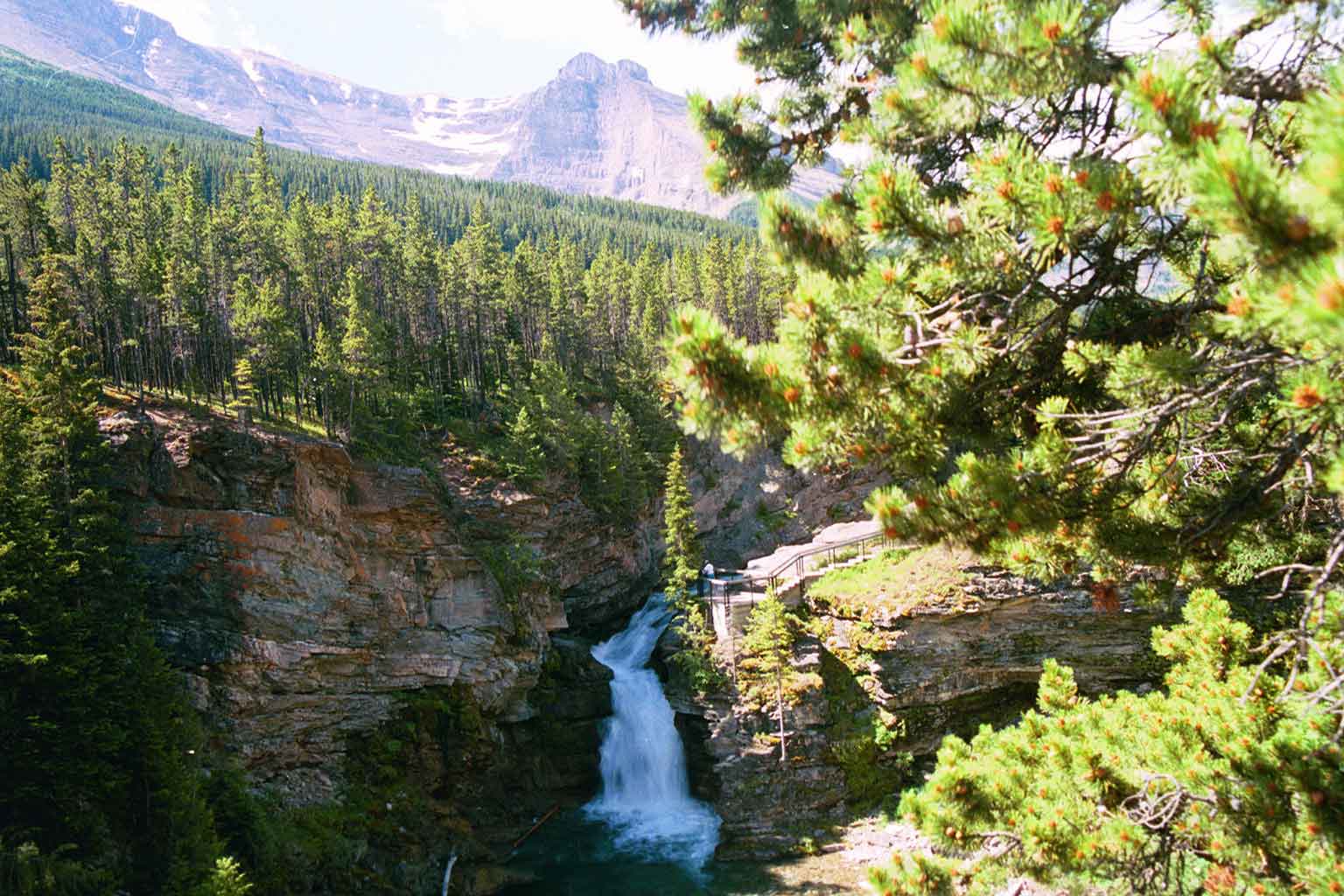 THE LODGE TOUR!
Another late start. Breakfast at Prince of Wales buffet. The 16 kilometer (10 miles) drive to Red Rock Canyon abounds with colorful roadside wildflowers and views of hanging valleys, alpine meadows, and jagged mountain peaks. The layers of red and green colored minerals in the canyon offer a brilliant contrast to each other and the lush surroundings. Short self-guided hikes explain some of the ancient history of mountainous native civilizations, as well as the unique formation of Red Rock Canyon.
Click on thumbnails for larger view:

Deb at trailhead.



At the trailhead, there is a short paved loop around Red Rock Canyon.



There are many beautiful views on the falls trail. Here is a shot of me on an overlook taking a picture of Deb - who is on an overlook nearer the falls.


Same view.



Shot of Blakiston Creek.



The hike to the Blakiston Falls is only .8-mile. The views, and the trail, continue past the falls for many more miles.



We continued on - the weather was so nice.



And on...



And on...



Suddenly, we hear a mild commotion, spin around just in time to see these sheep in full gallop coming directly at us.



At the last second, they veer around us!



When we get back to the parking lot, the sheep are there licking salt(?) off the parked vehicles.



The sheep are obviously used to people. They hung around for a long time allowing the tourists to get many pictures.



Please sign the Guestbook. If you have any questions, comments, observations, I would love to hear from you. Email me: backpackingtexan@yahoo.com


Back to Day 5. Ahead to Day 7 . Return to Homepage.



View My Guestbook
Sign My Guestbook